Farm holidays in the Salzburger Land
Schobergut: Farm holidays in Radstadt
Here at the adventure farm in Radstadt, there is something for young and old alike: wonderful hours of relaxation await the parents and huge adventures for the kids. Our family-run farm is located outside Radstadt at 850 m above sea level. Thanks to the idyllic site, surrounded by meadows and woods, you will find complete tranquillity and reach leisure activities in no time at all. You can also switch off wonderfully in our cosy holiday apartments for up to 6 people and in the lovingly designed wellness oasis.
You can also look over our shoulders at the farm work: We keep numerous animals and grow various types of fruit and vegetables, which we process into our own products, such as schnapps and jams. With the award of 4 flowers you can be sure to enjoy the highest comfort and many all-round services during your farm holiday in Salzburg.
Your family Mayrhofer
We look forward to seeing you!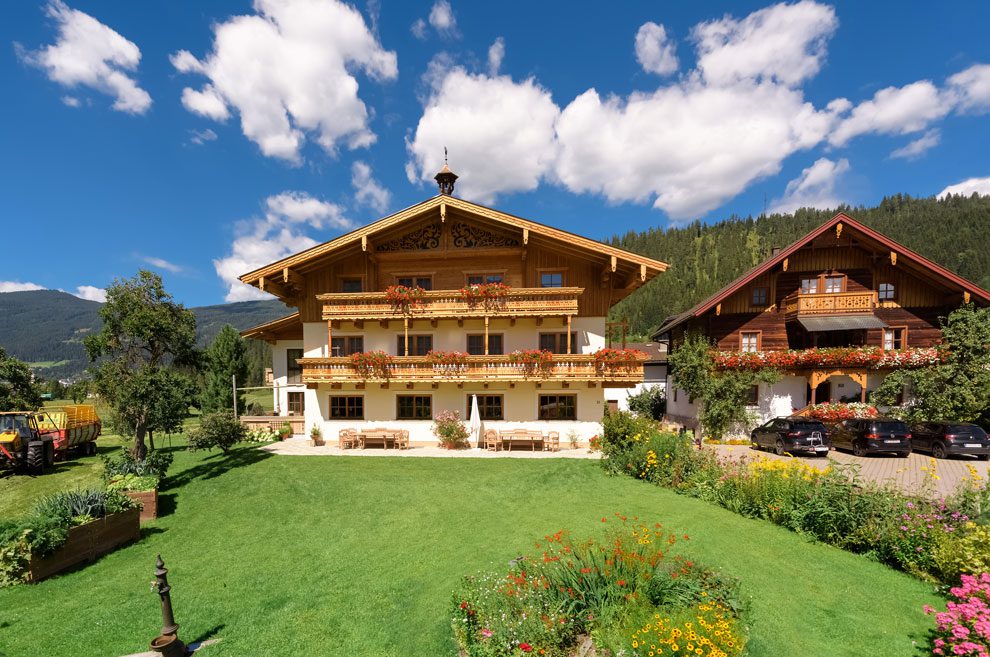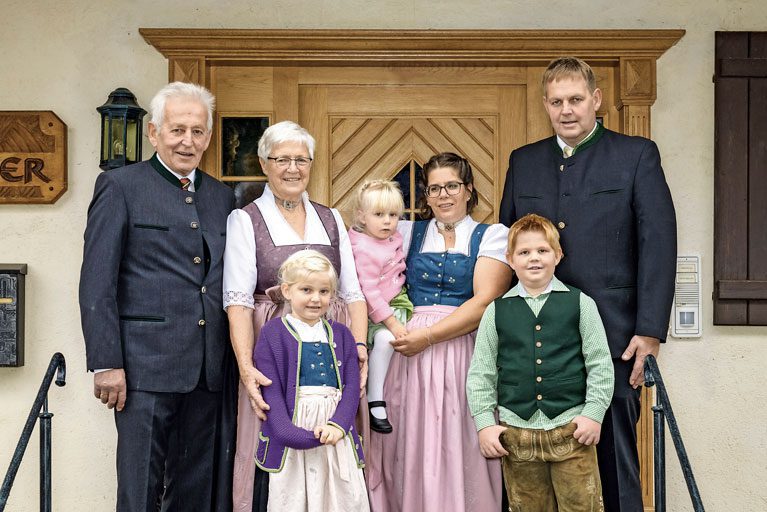 Farm holidays in Radstadt, Salzburg
Bye-bye school... I rock the farm now!
There is a lot of space to romp around and play on our farm. Every day there is something different on the programme: discovering the huge playground, building sandcastles, jumping on the trampoline, playing hide and seek, petting the animals, getting to know the farmyard animals, exploring the children's playroom. On a farm holiday, kids not only have fun, but also learn in a playful way how to deal responsibly with animals and nature. Our tip: Take a trip to the Gnadenalm to our farm-owned Schoberhütte and combine it with the "Alles Alm" family experience.
The cock crows early on the dung heap,
the weather changes,
or does it stay the way it is?