Exciting holiday time in the middle of nature
Vacation at the adventure farm
in Radstadt
What to do when the day has only 24 hours and there is still so much to discover? Dear kids, there are no limits to your imagination and your love of adventure here at the Schobergut. On the contrary: curiosity is welcome, touching is allowed and participation is encouraged. Set out on exciting adventures, make friends, share secrets, learn new things, laugh, be exuberant and just be yourself. There is plenty of room to romp around here. No wonder the parents hardly get to see you soon after you arrive. Because you'll be bouncing on the trampoline, in the small animal pen or mudding in the sandpit - just about anywhere that's fun. To your heart's content, freely and without fear of contact.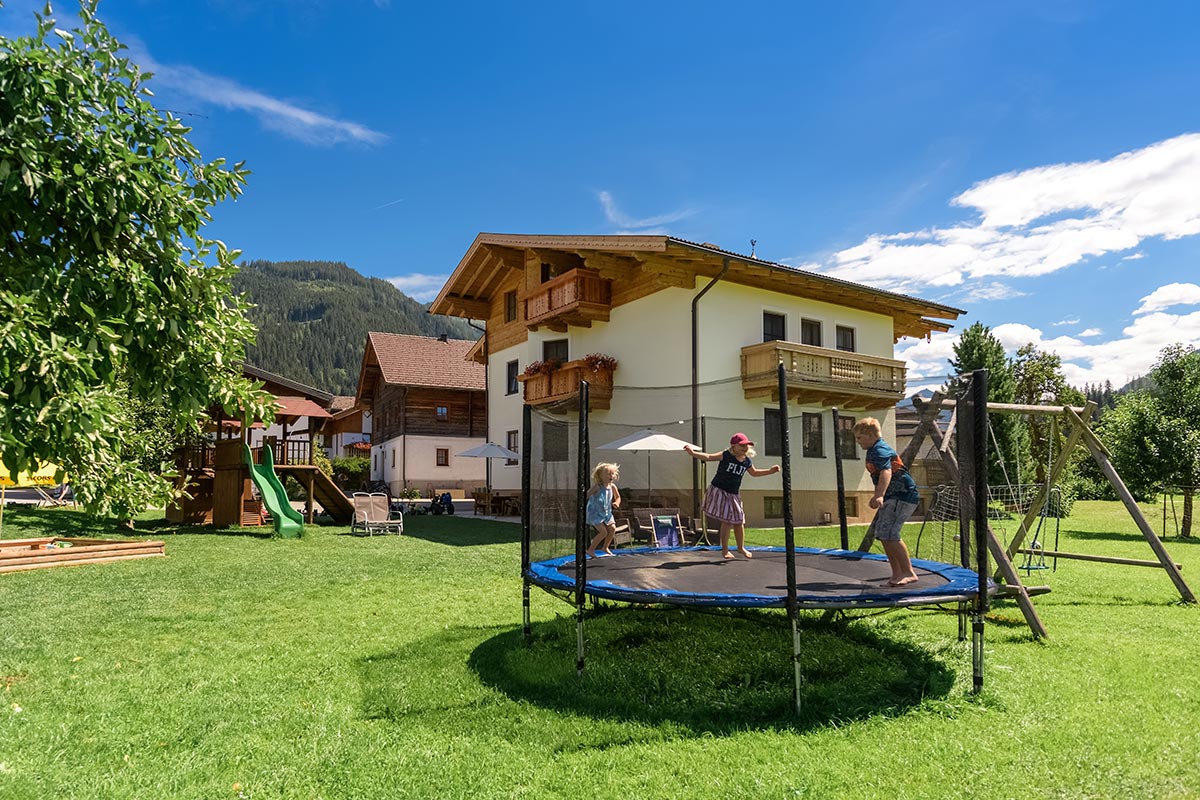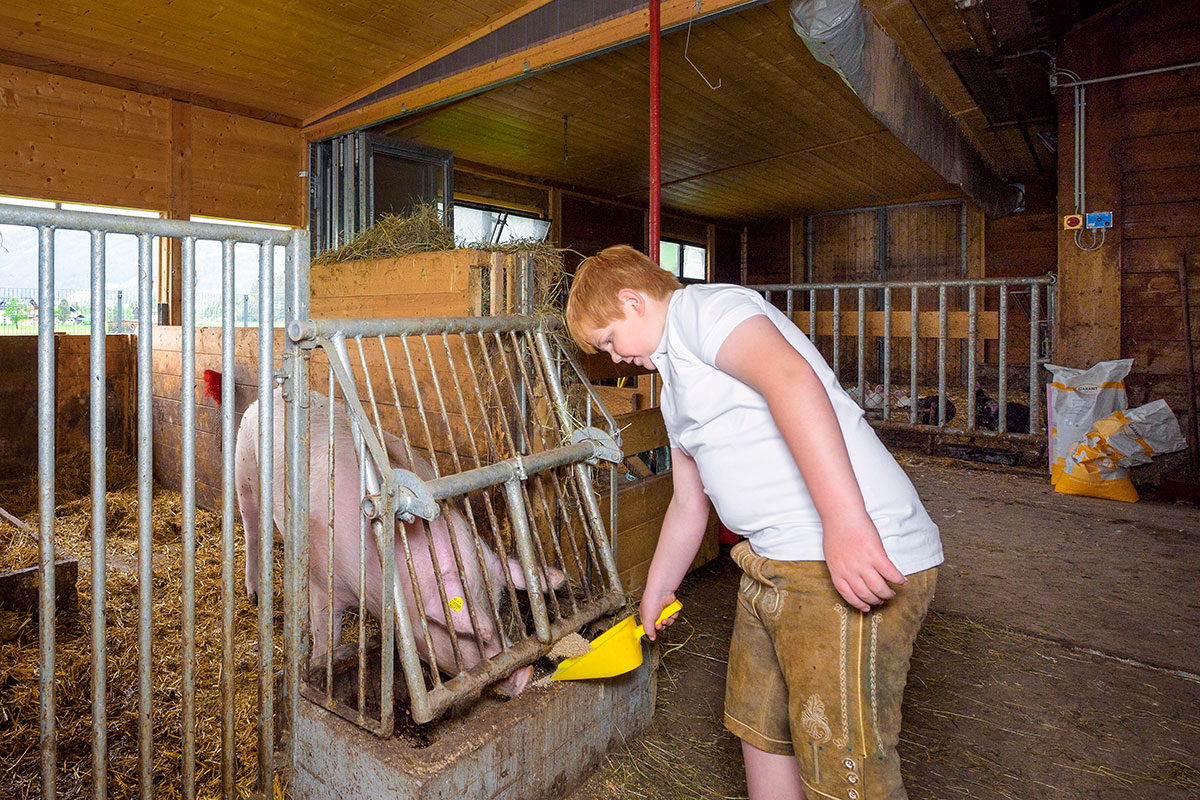 The children's offer at a glance
Rise and shine, into the adventure!
Huge playground with trampoline, slide, swings, sandpit, table tennis table, football goals, bicycles (also for hire), pedal tractors, go-karts, scooters, skateboards,...
Plenty of space on the large sunbathing & play area
Playroom with table football table, highway, shop, dolls, cuddly animals, games, books,...
Children's equipment: cot & high chair, baby bath, children's crockery & cutlery, pram & back carrier (on request), fall-out protection for bed (on request), nappy pail, potty & toilet seat (on request)
Animal friendships
"Hi kids, we're introducing ourselves!"
The animals on the farm greet the children warmly from afar, are happy about juicy grass and other delicacies. In thanks, there's fresh milk, the perfect breakfast egg, and loving, animal expressions of friendship.
Turkeys love green feed of all kinds, they like to eat corn, sunflowers, peas, oats, barley and fruit. They are also not averse to animal food, such as insects, worms and snails. Turkeys pick up grains of sand, which are very important for breaking down food in the stomach.
So that mom & dad also get their money's worth
The "adult" program
Our small but nice wellness area is exactly the right place to switch off and relax. Here, a Finnish sauna, a bio-steam sauna and a cosy relaxation room with floating loungers and recliners await the adults. When the sun is shining outside, it is especially cosy on our terrace or on the lawn with deckchairs. And the children can be easily kept an eye on from there. For refreshment in between there is a coffee machine in our lounge.
Schobergut in Radstadt
Agriculture at a glance
Total 79 ha of land: 18 ha meadows, 6 ha pasture, 55 ha forest
Dairy farm with approx. 47 cows
Pigs, goats, turkeys, chickens, running ducks, rabbits, cats, bees
Herb & Vegetable Garden
Farm owned alpine hut on the Gnadenalm
Home-made products: Milk, eggs, apple juice, fruit jams (sour cherry, plum, apricot,...), honey & schnapps